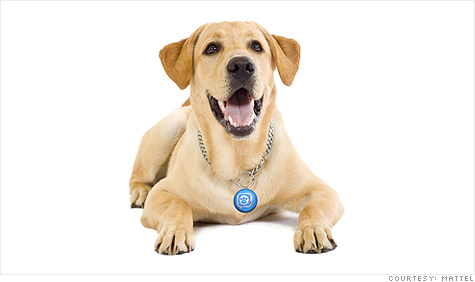 Mattel is one of the newest companies joining the Twitter bandwagon by creating Puppy Tweets. This gadget is made so you can find out what your dog is doing on Twitter. The person opens a Twitter account for the name of their dog.
How Does It Work?
The Puppy Tweets toy comes with a plastic tag and a flash drive to be hooked up to your computer or smart phone. On this plastic tag, there is a microchip that contains pre-recorded tweets. The plastic tag measures the dogs movements and sounds. If your dog is taking a nap, the tweet will post this: "Somedays it feels like my paw is permanently on the snooze button!"
This product expects to launch in the fall. Although Mattel makes its products for kids, I think the sophistication is intended for adults. The toy will retail at $29.99 USD. It appeals to all the Twitter savvy dog owners out there.
Learn More
If you would like to learn more about this product you can read the article in full at
CNNMoney.com
.
Let's Discuss
What are your thoughts on this? Is it a great invention or a cheesy fad? Would you buy something like this for your dog? Personally, I'm on the fence about this. I can see the fun of it but don't know if I would want to spend my time doing other things since I use Twitter quite a bit for myself.